Thomas Hou Nielsen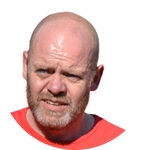 In the summer 2013 I chose to go on an active holiday at Finca Naundrup. I wasn't sure what to expect. I was a little but worried when I saw that one of the instructors had been in Paradise Hotel but my worries were not to worry about! I joined all the Cross Training classes and also a few other. I was very surprised to see such competent, qualified instructors in the Cross Training guys, Martin Hyldelund Bloch og Nicolai Rosborg.
The Cross Training program was made intelligently, with a progression of exercises and training during the week - There was cadio training , strength training and an adequate amount of technique training. The week ended with the toughest and coolest WOD on the last training day. A good end to a tough week. The four-five training sessions a day was bound well by the team behind the camp, who seemed to have endless amounts of energy and good mood.
All the coaching staff as well as uber meister Frank Naundrup and a few enthusiastic hosts Jane and Peter Naundrup all did a great job. They made sure that we didn't run out of energy by serving a good and varied workout diet. The social relations that occurred at the camp was for me an essential element of the holiday and it was a personal success. You join the group and community at Finca Naundrup but there is also great opportunities for peace and quiet to sit for yourself with a good book. The only downside I can spot was that the time went so fast at Finca Naundrup that I didn't get to see a lot outside Finca Naundrup. I would have liked to see a little bit more of southern Spain, medieval fortresses and decadence in Marbella. ... My warmest recommendations to Frank and Co.