About Us | Marbella Fitness Camp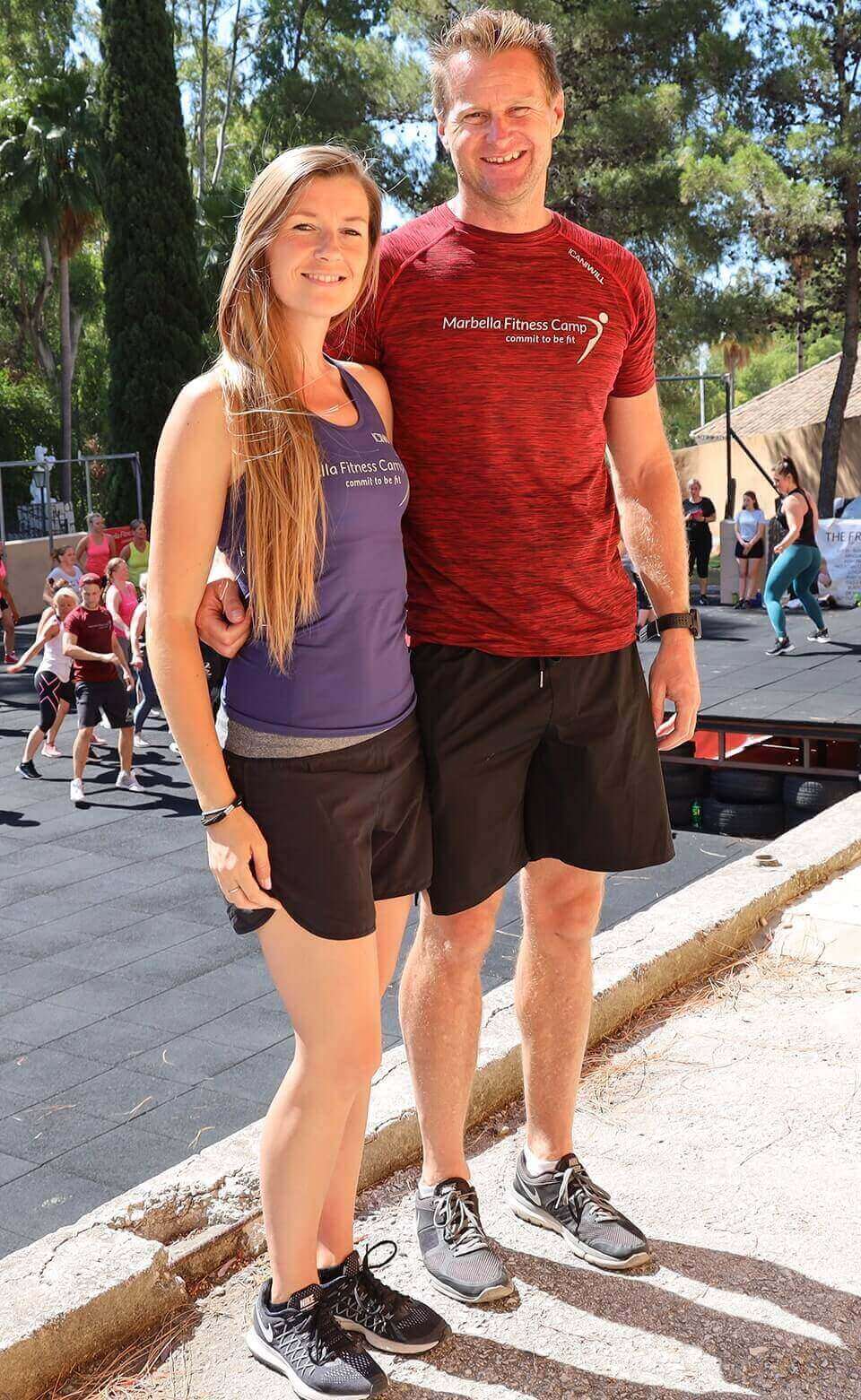 We, Lena and Frank, moved to Spain in August 2007. Frank stopped his professional career as a basketball player in 2010 and the idea of Marbella Fitness Camp arose. But it had to be unique - not just like any other active holiday. The focus was the opportunity to share the experience with others and the camps should be for everyone! In collaboration with Susanne Knudsen, one of our instructors who have been with us from the beginning, we started with two camps in 2013 - primarily Zumba but soon we decided to take on Cross Training as well. As the years have passed, we have gone from 2 weeks of camps with a total of 26 participants to 24 already planned weeks in 2018. Some of the camps are public, while others are private for boxing clubs, Cross Training Centres etc.
Our camps run from the beginning of spring until the end autumn.
When emailing you will receive an answer from Lena. I'm responsible for all administration. Frank is responsible for all the practical things such as first contact, transfers, training area etc. On our camps we are always both present.
Our objectives are very simple:
The Instructors must be highly qualified and dedicated!
They are part of the day at the camp - not only their own sessions. They hang around, give good advice and are always ready with a helping hand. Therefore, our instructors not only good at teaching - but also part of giving all participants a good experience.
The food must be healthy, fresh and suitable for an active lifestyle.
Many participants train far more on our camps than they would do on a daily basis. Therefore, it is important to us that the food is adapted accordingly. The food is prepared fresh at the resort for all meals. Jane is the woman behind Mamma Mango and besides being a great cook, she gets a lot of praise for her small specialties - everything from the homemade nutella to the wholegrain morning buns. Jane plans all the meals.
There must be comfort and plenty of social life!
People come from different backgrounds, nationalities, different ages, different training levels. But we have room for everyone. Some come alone, others in couples, with family, friends, etc.
Therefore, we organize various social initiatives such as poolside chill, Spanish parties, beach trip and much more. This way people get to know each other - even outside training.
Our staff at the resort is mainly Danish and we are always present during the camps!
We look forward to welcoming you at Marbella Fitness Camp – you will not regret it!